Curse of the Skull
$ 9.95
In Curse of the Skull, Jordan helps his elderly neighbor bury a mysterious quartz skull that she thinks is cursed. To prove himself to a gang at his new school, Jordan digs up the skull … and then the trouble really begins.
Author: Paul Kropp
Reading level: Grade 2.8   (Lexile 460L)
Interest level: Grades 7-12
Part of the HIP Hi-School Pack!
"Paul Kropp has written a high interest, low vocabulary novel that will interest students of all reading levels. His characters are real teens with real teen issues that kids face daily. Though the difficulty of the vocabulary is low, the novel is written to hook the reader in the first few pages."  – CM Review
Read a Google Books preview of Curse of the Skull.
Curse of the Skull Teacher's Guide available for purchase or free with 6 or more copies of this title.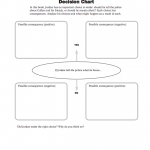 DECISION CHART GRAPHIC ORGANIZER 
Jordan has a tough decision to make.  Download this Decision Chart for your students to use in analyzing the consequences of any character's choices.  This is just one of the graphic organizers, along with discussion points and a complementary nonfiction article, that may be found in the Curse of the Skull Teacher's Guide.
Pair this book with the award-winning Young Adult novel, The Countess and Me, on which it was based.