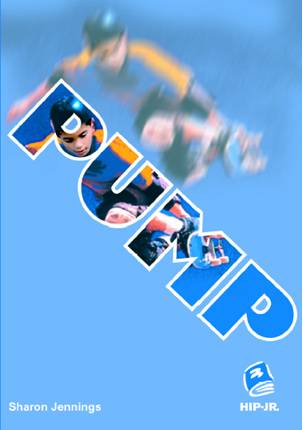 Pump!
In Pump!, Pat is tired of being hassled by neighbours about his skateboarding. He wants a skateboard park so he can develop his skills. But getting that park built won't be easy.
Author: Sharon Jennings
Reading Level: Grade 2.2 (Lexile 400 L)
Interest Level: Grades 3-10
To see a Google Books preview of this novel, click here.
"A realistic and emotional, well written, short story. High action plot will appeal to challenged readers. The accompanying Teacher's Guide is a well thought-out tool which will ensure success for the reluctant reader." – Resource Links Review
Pump! Teacher's Guide available for purchase or free with 6 or more copies of this title