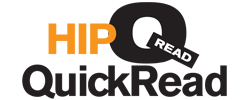 Exciting chapter books with realistic characters for upper elementary grade kids reading below Grade 2 level.
These 70 page chapter books look like the novels that the other kids are reading, but are padded with white space and graphic novel-style illustrations to support readers who don't have the stamina to complete longer novels.  Exciting stories feature young heroes in dangerous situations or confronting social challenges.
Special WEB ONLY Offer!  Get a free Teacher's Guide with every novel.

INTEREST LEVEL:  Grades 3-6
TECHNICAL READING LEVEL:  mid-Grade 1 to early Grade 2*
Note:  HIP uses a variety of readability formulas to determine the reading level of every page of its novels.  A mid-grade one reading level is an indication of the challenges of vocabulary and sentence length; it does not mean the content of these books is appropriate for six year-old readers.

The following sample pages are from It Wasn't Me by Sharon Jennings. Click on each image to enlarge it.
You might also be interested in these HIP JR titles from which the HIP QuickRead Chapter Books are adapted: